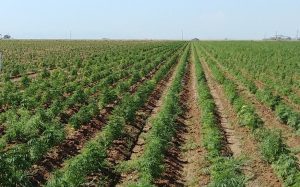 Marijuana giants have a new plan to jump-start US hemp's supply chain
Three cannabis veterans who helped grow a Canadian firm into the biggest company in the industry are setting their sights – and investing up to $175 million – on the U.S. hemp supply chain beyond just flower products.
Bruce Linton and Tim Saunders, the former CEO and chief financial officer, respectively, of Canopy Growth, have joined forces with Geoff Whaling, president of the National Hemp Association and former U.S. representative for the Ontario company, to create a new hemp business they hope will shake up the U.S. hemp market for hemp-derived cannabinoid and fiber products.
The company, Collective Growth Corp., is planning an initial public offering on the Nasdaq.
Newly organized as a "blank check" company, meaning it is in development, Collective Growth recently filed with the U.S. Securities and Exchange Commission seeking a target capital raise of $150 million to $175 million to purchase or invest in a combination of businesses.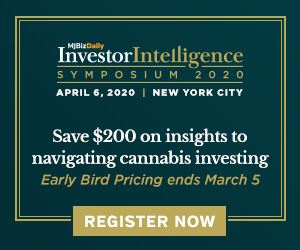 Whaling gave Hemp Industry Daily the management structure:
Linton, co-founder, CEO and board chair.
Whaling, co-founder and president.
Saunders, CFO.
The company received preliminary approval from the SEC to raise the money through a March 17 IPO on the Nasdaq, according to The Philadelphia Inquirer.
If the IPO is successful – which the founders will know by the end of March – Collective Growth will likely use the money on U.S.-based decortication and processing facilities, Linton told Hemp Industry Daily.
(Because of the capital raise, the company cannot declare specifically where or how it will disperse the money.)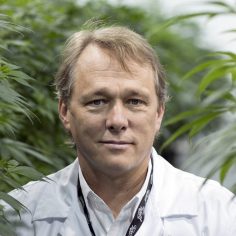 Bruce Linton
"We are going to develop a supply chain that uses the entirety of the plant for high value," Linton said.
"The potential participants in this are massively different. The cool part is that, right now, we know enough that we see a zillion options (for hemp).
"And what we're going to do is dial them in after we've raised our money."
Whaling said he wants to build hemp as "a commodity crop that would benefit American farmers."
Raising capital for undeclared uses
Operating as a special purpose acquisition firm (SPAC), Collective Growth will essentially be a shell that will raise money to buy another company, or companies, to operate them, according to Marijuana Business Daily Investor Intelligence analyst Craig Behnke.
"The target company or companies are not known, and investors have to trust that the SPAC will find appropriate assets to buy," Behnke said. "If not, they have to return the money."
According to Collective Growth's SEC filing, the company will apply to have its units listed on the Nasdaq under the trading symbol CGROU.
The firm expects that its Class A common stock and warrants will be listed under the symbols CGRO and CGROW, respectively, once the Class A common stock and warrants begin separate trading.
Linton told Hemp Industry Daily that while the concept is "bizarre on the surface," a good way to look at investing in a SPAC is as an investment in the company's management team deciding the best use for the proceeds and then bringing it back to the shareholders for a vote.
"It is actually the most pure-play opportunity for investment," Linton said.
Linton said he'll apply lessons learned from his tumultuous exit at Canopy.
"I learned quite a bit from that," he said. "But also the last thing I did in this space ended up in 16 countries (with) 4,000 people and it was a $15-$16 billion market cap," he said.
"I would say I learned a lot from that, and I want to apply it."
What's the timeline?
If the IPO is successful, Linton said, Collective Growth will "execute very rapidly."
"The goal is, within weeks and months, we make decisions and go," he added.
He repeated that the founders' expertise in the cannabis sector will allow the new firm to scale rapidly.
"We're not money people raising money; we're people who understand the sector raising money, so we can execute," Linton said.
"The window of opportunity is right now. I think we understand things maybe differently that will have value six to 12 months from now that other people didn't see today."
Laura Drotleff can be reached at laurad@hempindustrydaily.com